You gain more profit, clients, revenue, and cash flow when your marketing works, period!
Why do successful business owners get professional marketing counsel from the experts?
It's mainly because they could never learn all the new techniques to market their company effectively or even spend the time keep up with the rapid changes. The practical marketing ideas that I'm talking about cannot be found in a book!
Who will benefit?
Business owners that want to grow and improve their marketing and need an experienced and ethical marketing professional to keep them accountable while taking their business to the next level through the implementation of modern marketing strategies designed to increase profits.
Depending on what level of consulting you choose I will guide you with marketing strategies and techniques that will work for your type of business. We will go over strategies, decide on a plan and then keep you or an employee on track to implement. If you need the marketing to be implemented for you I have a "Done for you" service, where my staff and I implement your marketing strategies for you (additional charges may apply).
Some of the major benefits of continuous marketing help.
Accountability
Affordable
Development of a hyper-focused online and offline marketing strategy.
Experience
Focused Goal Setting and obtainment.
Get you out of your marketing rut!
Help you keep you ahead of the competition.
High ROI
Increase profits.
Ongoing support.
Professional Brainstorming.
And more…
I cannot accept everyone. I only choose clients I know I can help, so let's chat about it and see if it's a good fit for both of us before either of us makes a commitment.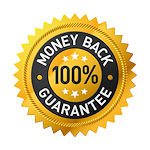 RISK FREE QUARANTEE
With my 100% Satisfaction Guarantee You Have Absolutely ZERO Risk!
I am TOTALLY confident that you will find the experience, knowledge and results worth MUCH MORE than your investment. That's why I'm very happy to offer you a FULL refund if you are not 100% satisfied after a 30 day trial period!  Guaranteed!
There's no way you can lose! So get started right now, while you're still thinking about it!
Platinum Package
12 Months One-On-One Coaching
Existing Marketing Review
Strategic Marketing Plan Creation
2 – 45 Minute strategy sessions per month (In person* or via phone, or skype).
Specific action steps.
A recap e-mail after the call.
Email Access
Gold Package
12 Months One-On-One Coaching
Existing Marketing Review
1 – 45 Minute strategy session per month (Phone, or Skype).
Specific action steps.
A recap e-mail after the call.
Email Access
Silver Package
Group Coaching
Existing Marketing Review
1 – 60 Minute group strategy session per month.
A recap e-mail after the call.
Email Access
Per Project Marketing Consulting.
Have a specific problem that needs fixing? I offer my services on a per-project basis where we go over any marketing issue you need help solving then I put a plan together to solve it. As always I will let you know if I can help before any charges are incurred so use the INQUIRE NOW button below or call me directly at 732-818-0080 x 102.
*Must be within 20 miles of office.